Call Us for Reputable and Stress-Free Rubbish Removal Services in Notting Hill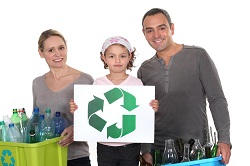 Rubbish Removal Notting Hill is a reputable and truly decent rubbish removal company offering a fantastic range of junk removal services in Notting Hill for you to choose from. We should be your first choice if you are in need of first-class waste removal services. Sometimes, work and looking after your family can really stand in the way of you sorting out your rubbish. For this reason, we would love to help you in order for you to save time. So call us now on 020 3540 7865 and let us help you in whatever way you need us to. We are thrilled to help! Get the best deal if you call today!

There are endless benefits to hiring us in the W11 area. One of the main benefits is, of course, that you will save stacks of time. There is no doubt about it, when you try and spend an hour clearing out rubbish, it can quite easily turn into a full day's job. For that reason, give us a chance and we'll take over and save you time. Since we have vast experience, we can do it in a lot less time than you can, so take advantage of our skills and experience for your own benefit. Another advantage to hiring us in the W10 region is that you will be working alongside a highly qualified team of rubbish removal experts. They are all hardworking and dedicated individuals with a strong motivation to ensure everything goes according to plan. Of course, there are countless other benefits you can look forward to when you book our waste removal services.

We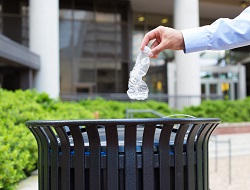 know how hard it can be to find the time to do everything you need for your rubbish clearance. We'd like to help you because we know we can make junk clearance stress free for you. Hand over the chores to us and we promise we'll dazzle you with our talents. There is really no point in you working long hours trying to clean up when you have other, most likely more interesting things to be getting on with. Instead of spending hours with bin bags, spend that time out exploring the W8 region. We will take care of all the work and it won't take us much time at all. You know it is the best decision to make. And the benefits to using us simply go on and on. So give us a try and test our rubbish clearance services. We know we will impress you if you hire us today. Get in touch now on 020 3540 7865 and we'll give you a free quote.

If you choose Rubbish Removal Notting Hill for a waste clearance service in W10, then well done! You have made the best decision. We are a well established and leading company in Notting Hill and the W11 area offering a number of excellent rubbish removal services. We can assure you that each and every one of our services is excellent and you can be sure that when you hire us, we'll impress you with our skills. We are indeed a hardworking team and we are proud to say that we have the best team in the area. You won't have to waste time. Let us do it all for you instead and then you will see really great results that you would not receive if you were to handle the rubbish disposal all by yourself. So why don't you contact us now and let us to take the stress out of your life? Call 020 3540 7865 today and one of our helpful advisers will come to your rescue. We can answer your questions, offer you tips on rubbish removal and much more. All you need to do is pick up the phone right now.


Testimonials
Needed help with the disposal of some furniture and I went to the neighbour to ask for help since he works for Rubbish Collectors Notting Hill. He organized a service right away and the guys came for the furniture clearance on the same day....
Preston Davis
After months of neglect over the winter months, my garden resembled something in the wilderness, not the back garden at the end of a house in a modern residential street. So when the sun began to poke through the clouds and the temperatures began...
Joe Hughes
If you want an easy time getting rid of old furniture, then I recommend you call Rubbish Clearance Notting Hill. I hired them to help with things and they gave me great support. They handled every furniture removal job for me and made sure the...
Olivia S.
Thank you, Waste Collection Services Notting Hill, for your invaluable help with furniture disposal! This is a company that handles it all - I didn't need to do anything, nor call the council, nor rent a van, nor lift all the furniture on my own!...
Nick C.